BSB42015 Certificate IV in Leadership and Management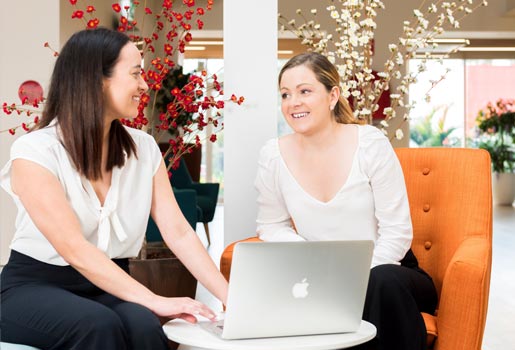 BSB42015 Certificate IV in Leadership and Management


BSB42015 Certificate IV in Leadership and Management – This qualification reflects the role of individuals working as developing and emerging leaders and managers in a range of enterprise and industry contexts. As a result of this qualification, participants will apply solutions to a defined range of predictable and unpredictable problems, and analyse and evaluate information from a variety of sources.
This qualification focuses on empowering participants to effectively motivate, mentor, coach and develop team cohesion through effective leadership and forming the bridge between the management of the organisation and its team members.
This course may be completed through a Smart and Skilled Traineeship / Entitlement pathway or a fee for service enrolment.
JOB ROLES & TITLES RELEVANT TO THIS QUALIFICATION
Job roles and titles vary across different industry sectors. Possible job titles relevant to this qualification may include:
Coordinators
Leading Hands
Supervisors
Managers
Team Leaders
FEE for SERVICE ENROLMENT
6 month enrolment duration (fee for service enrolment)
12 month enrolment duration (Smart & Skilled entitlement model enrolment)
Minimum practical work hours apply if not currently employed within a business environment
TRAINEESHIP REQUIREMENTS
Min average of 15 hrs per week
Full Time term = 12 months (early completion available)
Open to New Entrant or existing workers
COURSE UNITS - CORE and ELECTIVE
| | | |
| --- | --- | --- |
| UNIT CODE | UNIT TITLE | CORE / ELECTIVE |
| BSBLDR401 | Communicate effectively as a workplace leader | Core |
| BSBLDR402 | Lead effective workplace relationships | Core |
| BSBLDR403 | Lead team effectiveness | Core |
| BSBMGT402 | Implement operational plan | Core |
| BSBMGT401 | Show leadership in the workplace | Elective |
| BSBLED401 | Develop teams and individuals | Elective |
| BSBMKG413 | Promote products and services | Elective |
| BSBCUS401 | Coordinate implementation of customer service strategies | Elective |
| BSBMGT403 | Implement continuous improvement | Elective |
| BSBWHS401 | Implement and monitor WHS policies, procedures and programs to meet legislative requirements | Elective |
| BSBWOR404 | Develop work priorities | Elective |
| TAEDEL404 | Mentor in the workplace | Elective |
12 Units to be completed in total: 4 Core & 8 Elective units
Above we have listed commonly used electives however there is a wider range of electives available to suit your requirements.
How to Enrol
Please complete the following enrolment form online to enrol into the full qualification.
Trainer Support
Students are able to contact their Trainer and Assessor through email and telephone during normal business hours. To ensure the quickest response time, the preferred method is via email.