HLTAID004 Provide an emergency first aid response in an education and care setting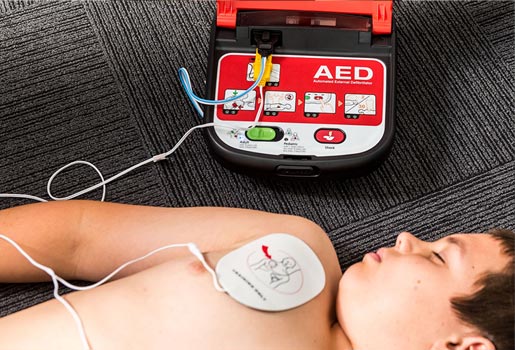 HLTAID004 Provide an emergency first aid response in an education and care setting

This full day session is designed specifically for educators and support staff working within an education and care setting and satisfies ACECQA requirements for first aid, anaphylaxis management and emergency asthma training. This class covers all the skills and knowledge required to provide a first aid response to any infant, child or adult including the use of all 3 mannequin types during CPR. This certificate has 3 year validity.
This course is suitable for anyone working in long day care, family day care, preschool and outside of school hours (OOSH) care services.
There is no pre-requisite required for this session.
We DO NOT cancel class regardless of the amount of students enrolled!
Session Content Includes
Assessing the Situation
Plan an appropriate first aid response
Performing CPR for both Adults & Children
Infection control & wound care
Understanding use of an Automated External Defibrullator (AED)
Asthma, Anaphylaxis & mask training
Head, neck and spinal injuries
Seizures, Shock & Stroke
Substance misuse – common drugs, alcohol, including illicit drugs
Awareness of stress management techniques
Assessment Methods
Practical CPR & bandaging skills, written questions and interactive simulations
There is no pre-requisite training required for any of these certifications; all learning & assessment is conducted on the day.
Course Duration & Enrolment Fees
1 x 8 hour workshop (one day). Cost: $130 *Spring / Summer Special* normally $150
We service all areas throughout Central Coast, Newcastle and Sydney. Courses are held weekly on the Central Coast NSW in Wyong or alternatively we can arrange to visit your workplace for group sessions.
Please contact us to discuss your requirements, We have a solution for any business or individual!
How to enrol for this course
Instructions: Please review the course dates below that suit you to attend, select 'REGISTER NOW' to complete your enrolment form securely online. Upon the successful completion of the enrolment form you will receive a confirmation letter via email or mail confirming your enrolment, into the applicable course.
 We DO NOT cancel class regardless of the amount of students enrolled!