BSB30115 Certificate III in Business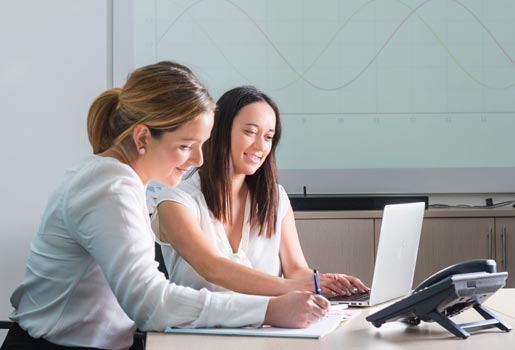 BSB30115 Certificate III in Business


BSB30115 Certificate III in Business – The units offered in the Business training package are flexible and designed to apply to anyone working in a business environment. The common business units are deliberately generic, broad based and highly suitable for contextualisation to meet the needs of particular industries, regions, localities and groups across the full spectrum of Australian Industry. With only one core unit, the qualification's elective units can be tailored to suit your organisational needs and formatted to align with your individual policies and procedures!
The BSB30115 Certificate III in Business reflects the role of individuals who apply a broad range of competencies in a varied work context using some discretion, judgement and relevant theoretical knowledge. They may provide technical advice and support to a team.
This course may be completed through a Smart and Skilled Traineeship / Entitlement pathway or a fee for service enrolment
JOB ROLES & TITLES RELEVANT TO THIS QUALIFICATION
Job roles and titles vary across different industry sectors. Possible job titles relevant to this qualification may include:
Typist
Data Entry Operator
General Clerk
Payroll Officer
Customer Service Advisor
Word Processing Operator
FEE for SERVICE ENROLMENT
6 month enrolment duration (fee for service enrolment)
12 month enrolment duration (Smart & Skilled entitlement model enrolment)
Minimum practical work hours apply if not currently employed within a business environment
TRAINEESHIP REQUIREMENTS
Min average of 15 hrs per week
Full Time term = 12 months (early completion available)
Open to New Entrant or existing workers
COURSE UNITS - CORE and ELECTIVE
| | | |
| --- | --- | --- |
| UNIT CODE | UNIT TITLE | CORE / ELECTIVE |
| BSBWHS302 | Apply knowledge of WHS legislation in the workplace | Core |
| BSBADM311 | Maintain business resources | Elective |
| BSBCMM301 | Process customer complaints | Elective |
| BSBCUS301 | Deliver and monitor a service to customers | Elective |
| BSBFLM303 | Contribute to effective workplace relationships | Elective |
| BSBFLM309 | Support continuous improvement systems and processes | Elective |
| BSBINM301 | Organise workplace information | Elective |
| BSBITU304 | Produce spreadsheets | Elective |
| BSBPRO301 | Recommend products and services | Elective |
| BSBPUR301 | Purchase goods and services | Elective |
| BSBWOR301 | Organise personal work priorities and development | Elective |
| BSBWRT301 | Write simple documents | Elective |
How to Enrol
Please complete the following enrolment form online to enrol into the full qualification.
Trainer Support
Students are able to contact their Trainer and Assessor through email and telephone during normal business hours. To ensure the quickest response time, the preferred method is via email.